How To Choose a Bathtub
When you settle in for a good soak in a bathtub, you can treat yourself to one of life's simple pleasures. A bath can be an indulgent way to start a day of leisure activities or a relaxing way to reward yourself for hard work at the end of a long week. Bathtubs come in many shapes, sizes, and materials, and they range from utilitarian to glamorous.
By understanding the common styles of bathtubs, you'll be able to make a more informed purchase. Similarly, taking time to get familiar with bathtub materials can help you choose a bathtub that suits your budget and your lifestyle needs.
Types of Bathtubs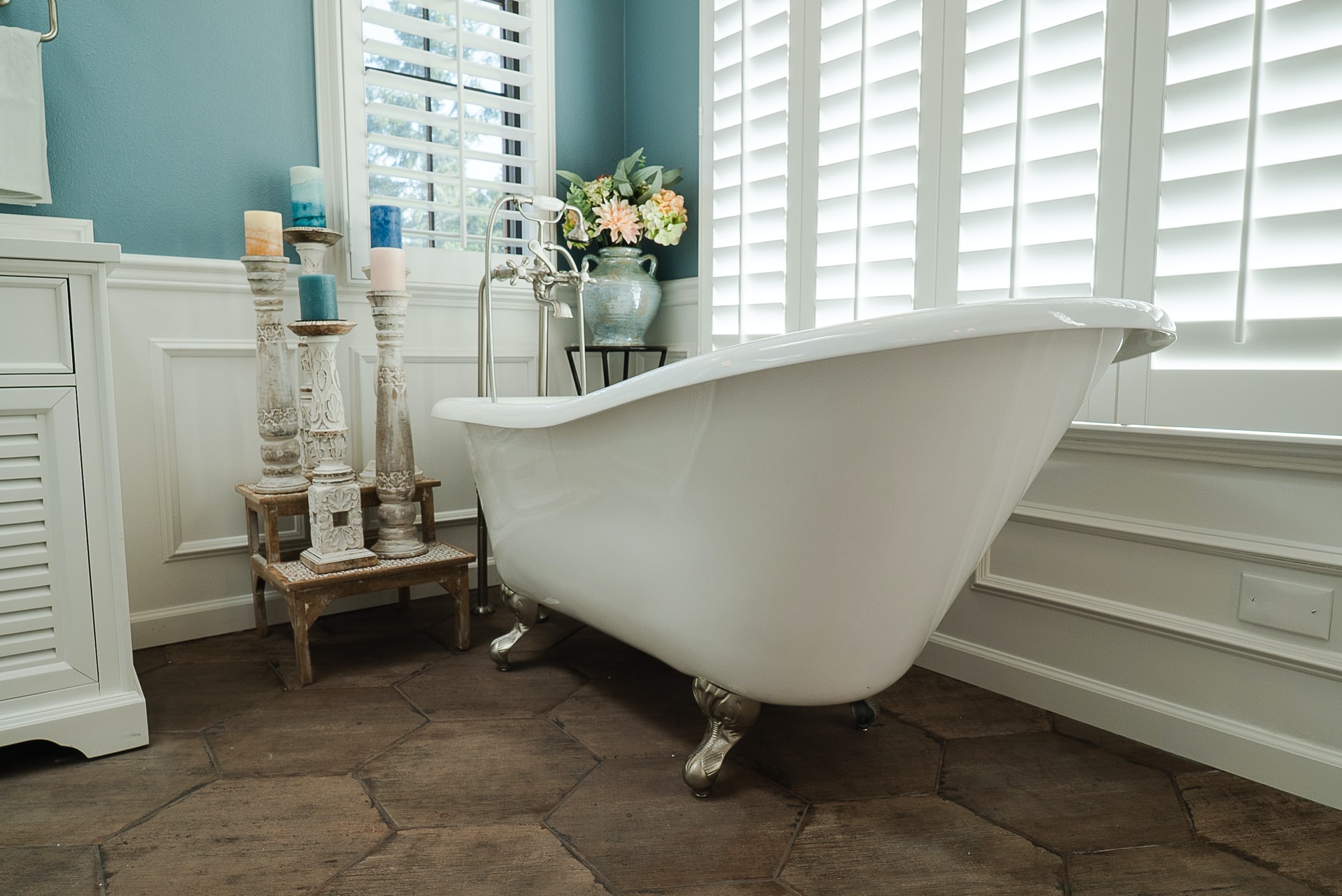 You can find bathtubs available in one of three types: a shower-bathtub combination, deck-mount, and freestanding.
Shower-Bathtub Combinations
The most common type of bathtub is one combined with a shower. This type is generally the shallowest of bathtub styles you'll find. Shower-bathtub combinations are surrounded by three walls. These walls can be covered in stone or tile, or they can be integrated with the tub design itself.
Prefabricated shower-bathtub combinations come as one-piece units or in four pieces — the bathtub plus the three surrounding walls — and they're most often composed of acrylic over fiberglass. A standard shower-tub combination generally measures 30 inches by 60 inches. Faucets are usually positioned on one of the walls, with waste and overflow drains mounted directly in the tub.
Pros: This style is inexpensive. The shallow depth also makes getting in and out of the bathtub easy, a special consideration for older adults and individuals with disabilities.
Cons: One-piece units won't fit easily through narrow bathroom doorways. Before purchasing, check the size of the doorway or purchase a four-piece unit. Colored acrylic shower-bathtub combination units can fade over time.
Deck-Mount
Also referred to as a drop-in or alcove tub, a deck-mount bathtub is positioned, or dropped, into a prebuilt deck or frame, just as a sink can be placed into a countertop. Decks for the bathtub are built on the site where the tub will be installed. Deep and comfortable, deck-mount bathtubs may be set against a bathroom wall or placed in an alcove.
Deck-mount bathtubs are generally not sold with waterproof walls; the shower portion is usually placed in a separate stall. Faucets are built into the side of the tub. You can find this style of bathtub in practically every shape and size, including oval, square, and rectangular designs. Some are large enough for two people to soak in comfortably.
Pros: The depth of a deck-mount bathtub offers a luxurious space for soaking. The deck space surrounding the bathtub provides a convenient place to display bathroom items.
Cons: The depth can make climbing in and out of the tub difficult for older adults and people with certain physical limitations. Installation is often expensive because of the custom carpentry work needed to create the bathtub deck.
Freestanding
The classic freestanding bathtub design features a sloped back for lounging in the tub. A freestanding tub may sit on claw feet (as is the case with antique-style tubs), on a pedestal, or on legs. This type of tub is generally between 4 and 6 feet long and features either acrylic or porcelain enamel over cast iron or steel.
Traditional claw-foot types can be either American-style bathtubs, featuring holes drilled into the tub to hold the faucet, or European-style bathtubs, which contain a hole for the overflow and drain, but no holes for the faucet. Faucets are installed in the floor or mounted on the wall to permit deep filling of the tub.
Pros: For this type of tub installation, the plumbing is exposed, permitting easy maintenance. The tub itself is simple to install and doesn't require extra installation work.
Cons: Unless the tub is installed a distance from a wall, cleaning the floor underneath the tub can be slightly difficult. Spillover with this type of tub can occur since the tub is not surrounded by a rim or deck around the edge. With no surrounding walls to provide insulation, water in the tub can cool quickly.
Bathtub Materials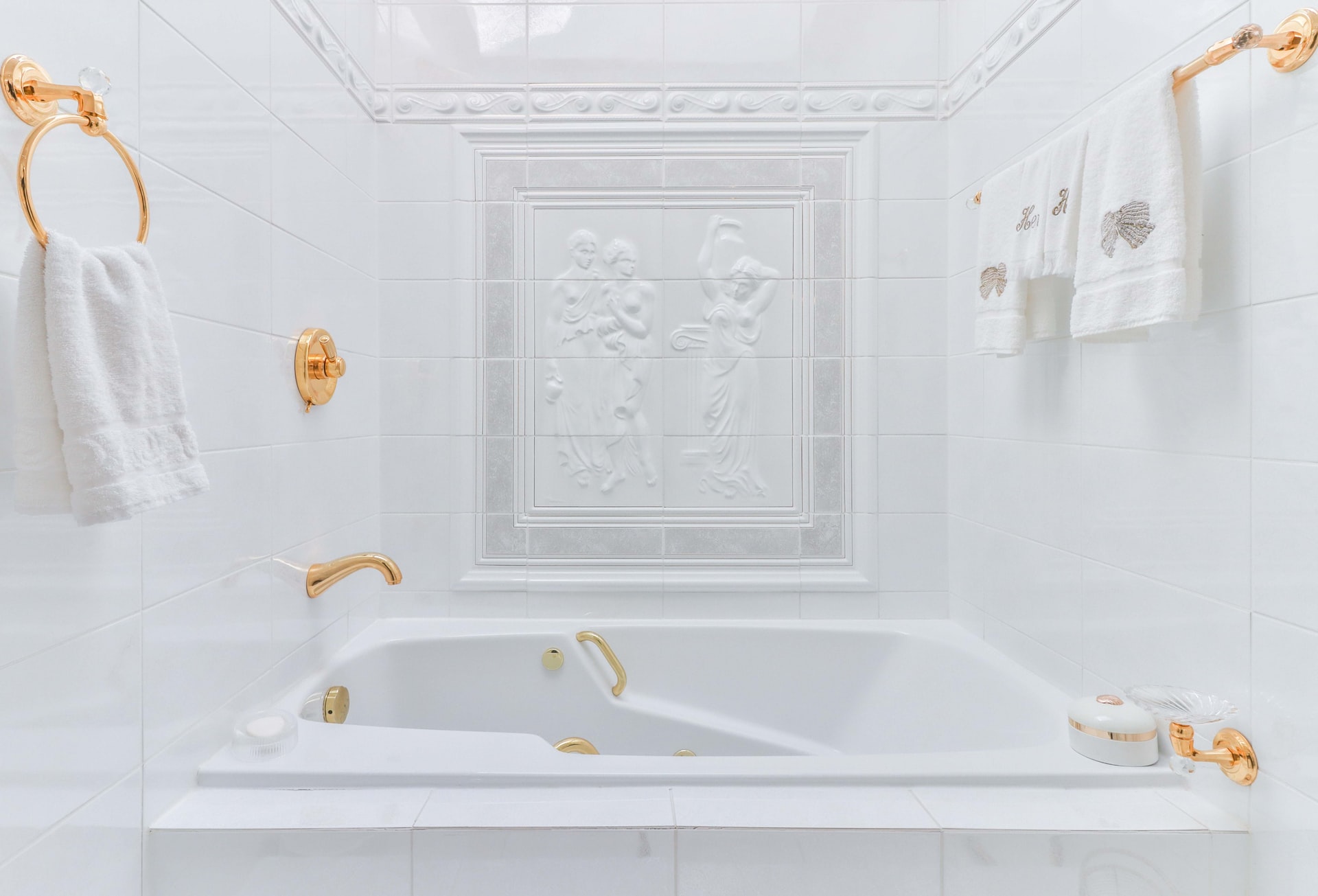 Learn more about the types of materials that go into the construction of bathtubs so that you can make the right bathtub selection.
Acrylic
Acrylic tubs are inexpensive to purchase. They are made from acrylic sheets formed in a vacuum process and bonded to a fiberglass backing material. Acrylic is resistant to cracks, chips, peeling, fading, and stains, and it can be found in many colors.
Fiberglass
Affordable, lightweight, and easy to install, fiberglass tubs contain molded plastic made of a thin layer of pigmented polyester resin on the surface and layers of fiberglass added to the back of the polyester resin material. While this material is susceptible to scratches, a professional can repair any imperfections.
Granite and Slate
Both of these materials are generally used for custom tub installations. Granite is made from a hard volcanic rock. Its beauty can be found in the feldspar, mica, and quartz crystals contained with the material. Slate comes in colors ranging from deep greens to purples. It has a matte surface with distinctive patterning.
Marble and Limestone
Both materials are used in custom tub installations. Marble and limestone are softer and more porous than granite and slate. These characteristics make marble and limestone more susceptible to chips, scratches, and stains.
Porcelain Enamel
The porcelain coating you'll find over a cast-iron or steel bathtub is actually composed of lime, sand, and sodium bicarbonate fused to the metal shell of the tub. Classic and durable, these types of tubs can be expensive, but they will retain heat longer than tubs consisting of other materials. Even with the best of care, this material will eventually require reglazing.
When you're ready to select a new bathtub for your home, consult the professionals at Allied Plumbing & Heating Supply Co., Chicago's leading supplier of bathroom, kitchen, and heating products. We can help you choose the ideal bathtub that fits your needs and lifestyle. Visit our showroom today at 6949 W. Irving Park Road, or call us at 773-777-2670.